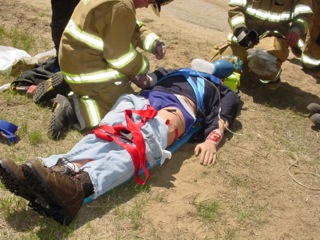 This is a 48 hour refresher for paramedics that includes the NCCR (30hrs) and LCCR topics for the renewal period and will include the ACLS and PALS renewals as well as BLS Provider renewal.

For the cost of the NAEMT certs, renewals of PHTLS, AMLS, GEMS, EPC will be available. Those topics will be integrated throughout the schedule.

The class is Tuesdays, Wednesdays, Thursdays, Sept. 5,6,7 and 19, 20, 21 from 0800 to 1700 hours.

Cost is $500/person. Lunch is on your own. Contact ALSI for more information. Lebanon, Hanover and Hartford, VT fire department members get priority.